Websites Programmed For Search, Designed For Conversions
We build carefully crafted websites that are custom coded for search engine performance & developed for providing delightful user experiences.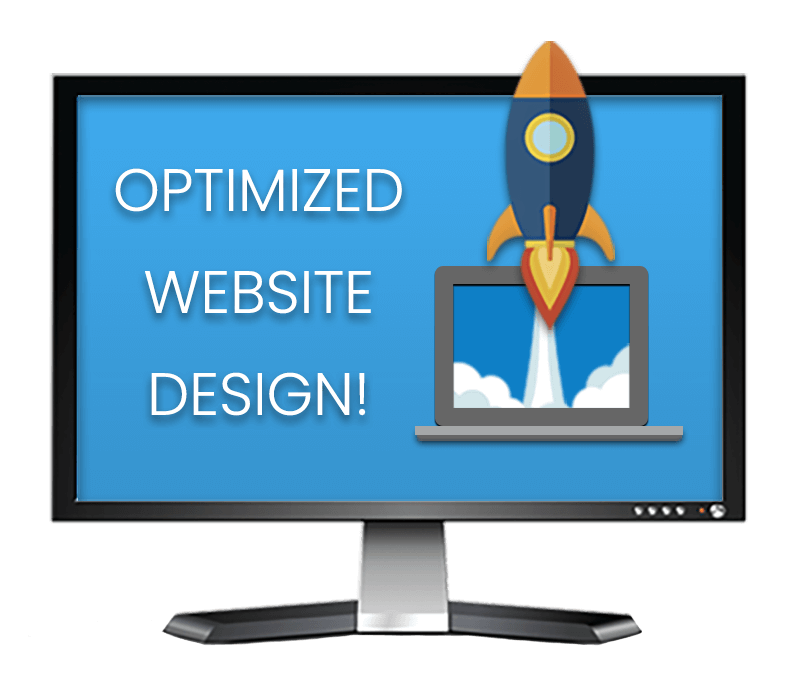 Tweaked Design
Tweaked Design
---
Elevate Your Brand with Custom Web Design
About Tweaked Design - We Deliver What's Expected
Tweaked Design creates beautiful websites that drive conversions and attract search engine traffic. Using the most current programming and trending search engine optimization techniques, Tweaked Design can help your website: rank in search engines like Google, Bing and more; create beautiful user experiences which drive conversions; and optimize Google Ads and paid marketing landing pages to maximize advertising revenue.
From the planning and idea stage of your website to the optimal website hosting platform, Tweaked Design will walk you through each step providing the necessary detail and inspiration to get your brand noticed online and create engaging user experiences. Discover for yourself how Tweaked Design goes above and beyond customer expectations, and become one of our many delighted customers.
---
---
About Tweaked Design
Our Core Competencies
Tweaked Design is a web development company not like many others. We differentiate ourselves from the competition by taking responsibility everything along the website development process from an idea to launch and hosting of your site and beyond.
Developing long-lasting relationships with clients ensures that our success is tied with yours! We strive to deliver a tailored approach for each customer focusing on the specific business objectives needed for their success.
Get exactly what you want in your website from start to finish, your imagination is the limit, and we love consulting on new ideas.
Still not convinced we're the best website design company in Kitchener - Waterloo? Take a look at a few of our most recent developments for local businesses and national brands across Canada.
---
---
Our Web Design Work
View completed Web Design Projects
Website Design:


Cleaning Company

Luxoclean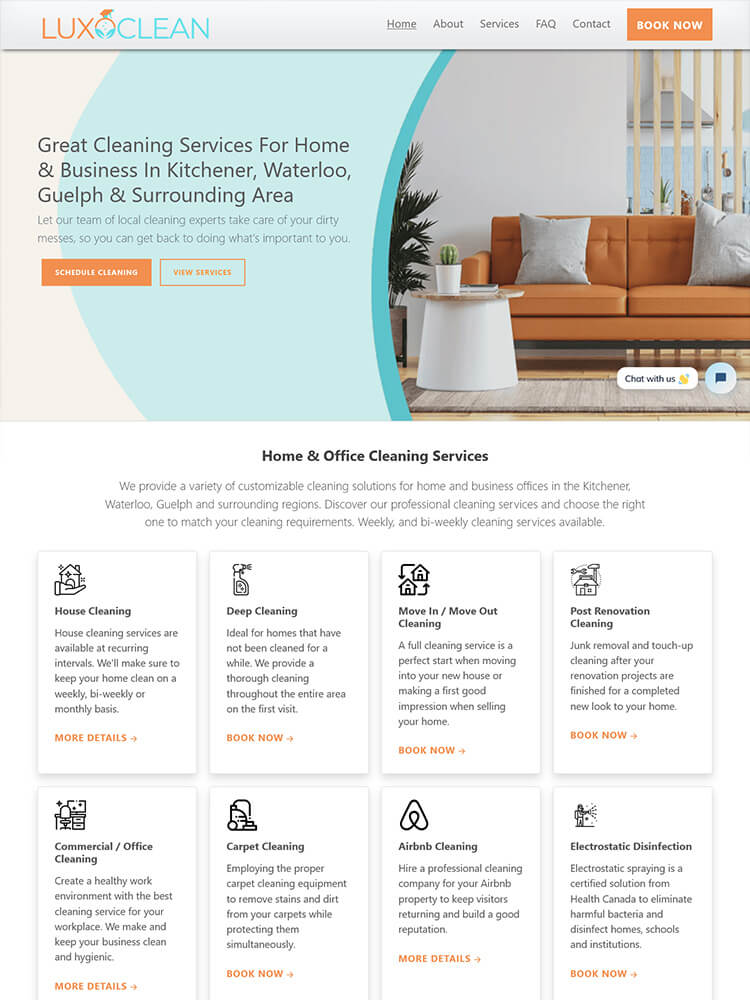 Website Design:


Pet Nutritionist

Your Canine Nutritionist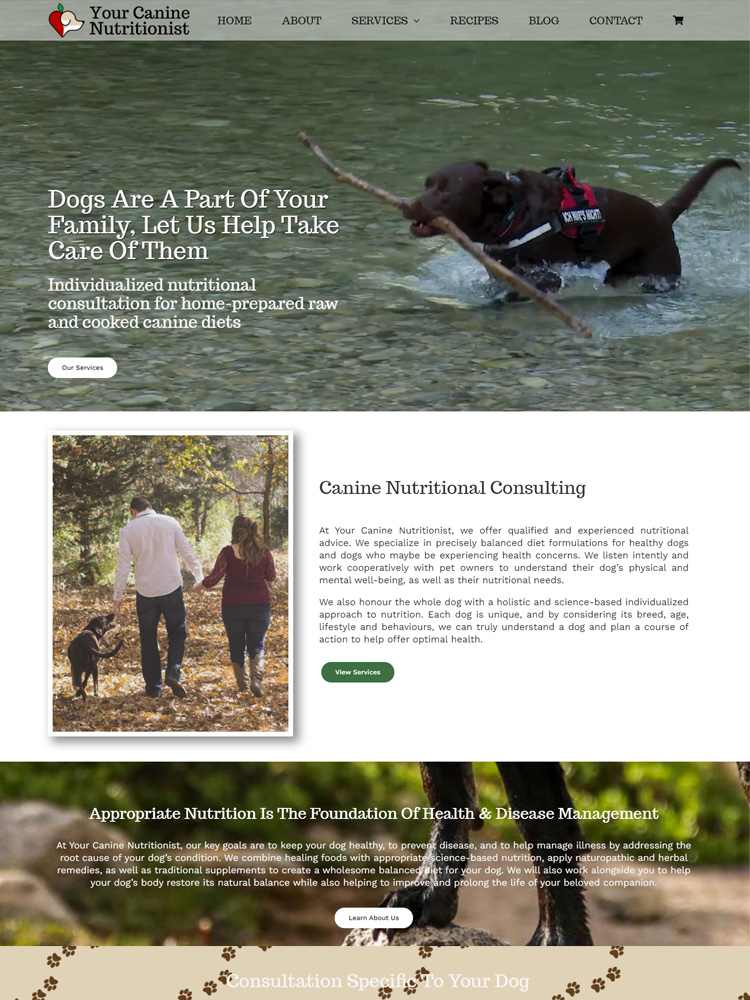 Website Design:


Property Management

ICON Waterloo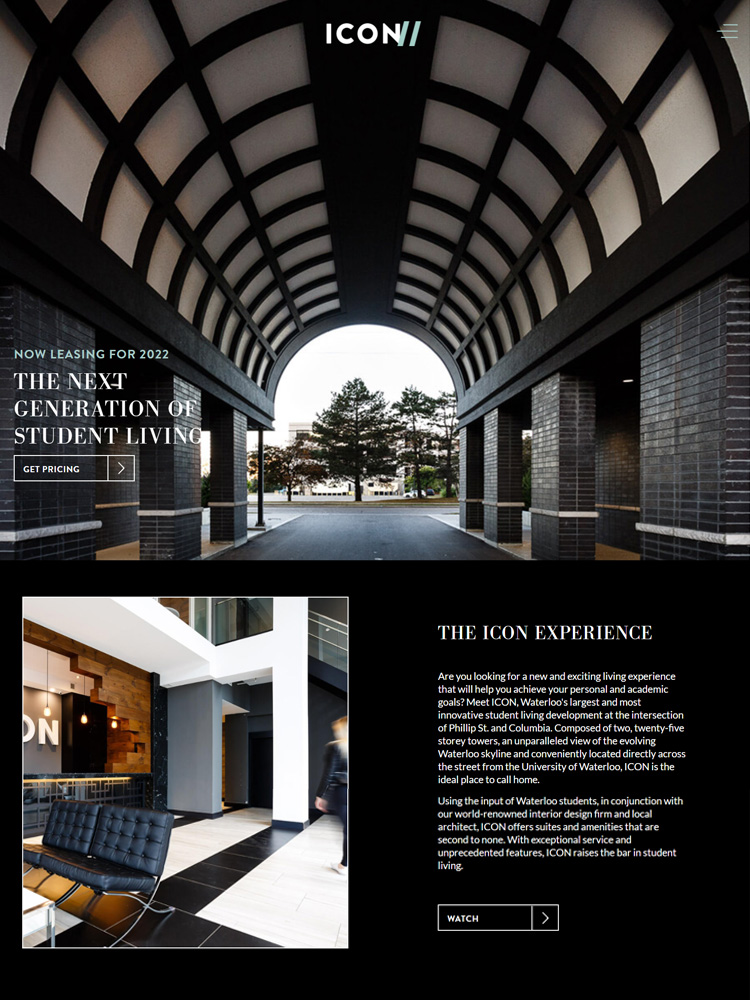 Website Design:


Website Hosting

N Plus Networks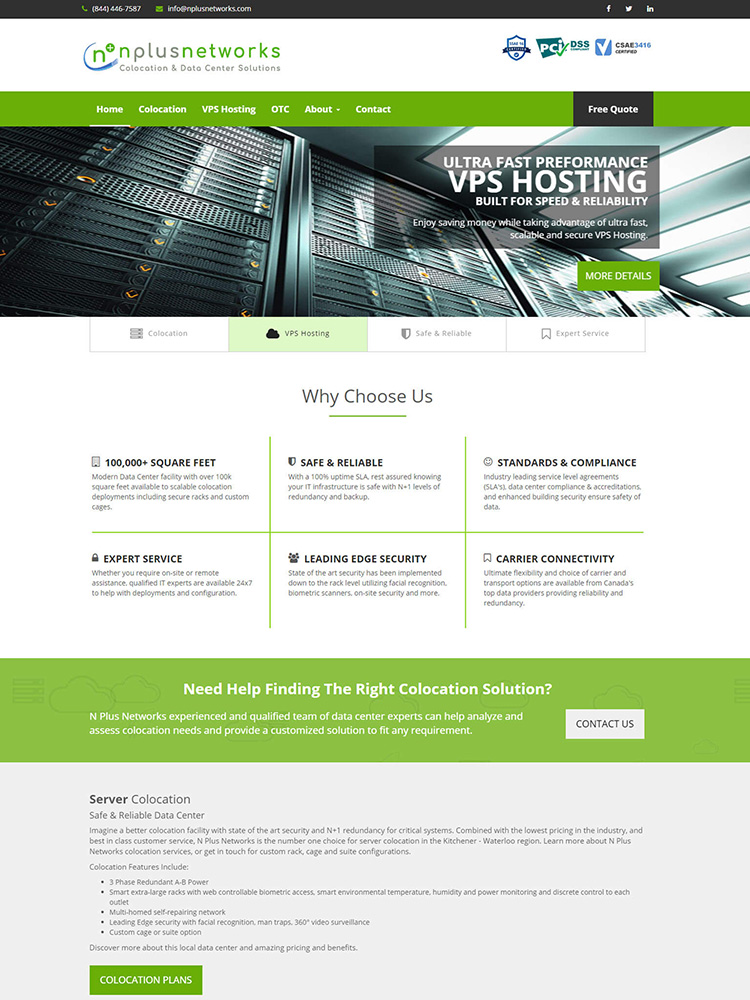 ---
Ready To Start A Web Design Project?
Contact us today to get a free, no-obligation consultation on your website project. We would love to hear about your website design idea and share our vision on how we can help it grow.
Discover how our website designs can attract more search engine traffic and drive up conversions with search engine optimized website design.
Get more organic search engine traffic with our web designs.
---
Website Design Agency
Our Plan For Your Success
Search optimized website design begins at the source - code. Each website we develop is custom programmed to ensure it stands out from the billions of other sites on the internet. In an ecosystem where valuable & unique content is rewarded by more website visitors, we help you stand out from the competition starting from the code upwards.
---
Custom Programming
Whether you are a small business starting out, or a large corporation in need of a modern user-friendly overhaul of an existing website, Tweaked Design can help you attain your business objectives. Custom programming and website design means everything is crafted from the ground up to meet your dream site requirements. This eliminates restrictions from using less customizable platforms like Wordpress, WIX, Weebly, and Shopify. Get the features and functionality you need to make your website stand out and become a success.
---
Tailored Landing Pages
Custom tailored landing pages help to provide a unique experience for your target audience without the common restraints of other open source and paid website development platforms. Coordinating the user experience strategy with the website programming process and design from the start allows for additional long term benefits and return on investment from all future organic and paid marketing initiatives.
---
Search Engine Optimization
Search engine optimization is an integral requirement for any website desiring to succeed online. While a website may look beautiful to its users, if search engines can't find it, there will be no one to experience it. Planning a successful SEO strategy during the development phase of any website helps future proof its success and ensure that over time traffic will continue to grow.
---
Digital Success
As a web development company, Tweaked Design focuses on the factors that influence your digital success the most: website design, search engine marketing, and search engine optimization. Get in touch with us to discover how we can help your digital brand succeed online.
---
Contact Tweaked Design for a full proposal of your new website design project. We're always excited to build new long-term relationships and satisfying customers.
---
Always Satisfied Customers
Client Reviews
I couldn't be happier with the work Steve has done for my business. After first using me as his realtor, he reached out later and offered his services to update my website and optimize my SEO in order to better get my name out there. Steve has delivered on everything he said he could do, and more!! I highly recommend him to anyone who might be looking to update their website.
Darryl Watty
Real Estate Agent
Website Design:


Real Estate

The Watty Way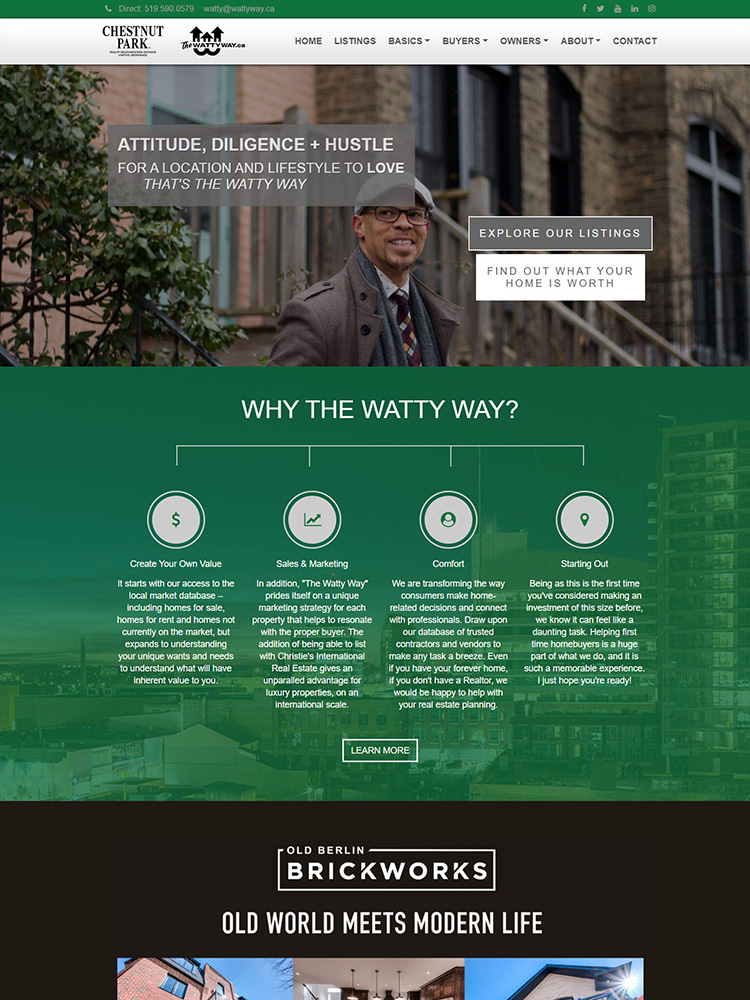 ---
Frequently Asked Web Design Questions
Discover Answers To Web Design & SEO Questions
Website development can be complicated, that's why we are here to help answer questions you may have, and to provide guidance towards a successful website design strategy. Take a moment to find answers to commonly asked questions on website design, search engine optimization, and how the two relate.
---
Are all websites SEO friendly?
Not all websites are created equally. While some websites may dazzle visitors with creative graphics and interactions, they could be missing important coding to help communicate page content and critical SEO elements with search engines.
---
What is SEO web design?
SEO website deign is the process of programming a website that is optimized for search engines while providing delightful user experiences. All Tweaked Design website designs are SEO friendly and optimized at time of launch.
---
---
Is SEO part of web design?
All websites should consider SEO as a component of the programming process. Unfortunately not all web designers are SEO experts. Rest assured that Tweaked Design excels at SEO, and all of our website designs include SEO optimizations.
---
Does coding help with SEO?
All content on the internet is coding after all, and search engines do their best to index this content and make it searchable for us. Employing search engine friendly coding into website designs makes it easier for search engines to index your content.
---
---
What's the best website platform for SEO?
Often, choosing a custom coded platform that only includes coding for the functionality that your website visitors require enhances performance and optimizes code. This results in a better user experience translating into positive SEO.
---
Does web design help SEO?
Web design is a major component of search engine optimization. If you have a website the provides a great user experience combined with valuable content that resonates with visitors, search engines will prefer sending traffic to your website.
---
Have a web design question of you own that you need help with? Contact the Web Design professionals at Tweaked Design, and discover reliable website programming and design solutions to help get your local business or national brand to the top of search engine result pages.
---
Interested in starting a project with us? Start a conversation and learn how we can help.